We are excited to host this year's EARC in Nairobi, Kenya. As we do it big and better, we would like to announce our latest program to recognise hard-working Local Coordinators (LCs), best events hosted and the best pro-liberty student groups. The SFL Eastern Africa Liberty Merit Awards hopes to acclaim leaders from within the region and their efforts within the last year in the following countries: Eritrea, Kenya, Tanzania and Uganda. The categories for each country include: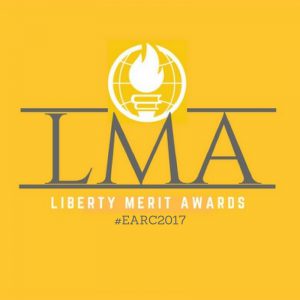 LC of the year
Student Group of the year
Event of the year
To nominate an LC, Students Group or Event you feel is outstanding, click here!
Terms
Nominations are open from Saturday 30th September to Saturday 7th October, 2017
Only Local Coordinators can be nominated in the LC of the year category.
You can only vote once.
SFL staff will discern the shortlisted candidates and inform them prior to the award ceremony during this year's #EARC2017
Only events that have been reported and documented will be recognised.
Any malpractice or soliciting can result into disqualification of a nominee.
Follow this link to make nominations.