SFL SUCCESS STORY:
Kassy Dillon
Campus Coordinator in Massachusetts is a finalist for the 30 Under 30 list on Red Alert Politics
---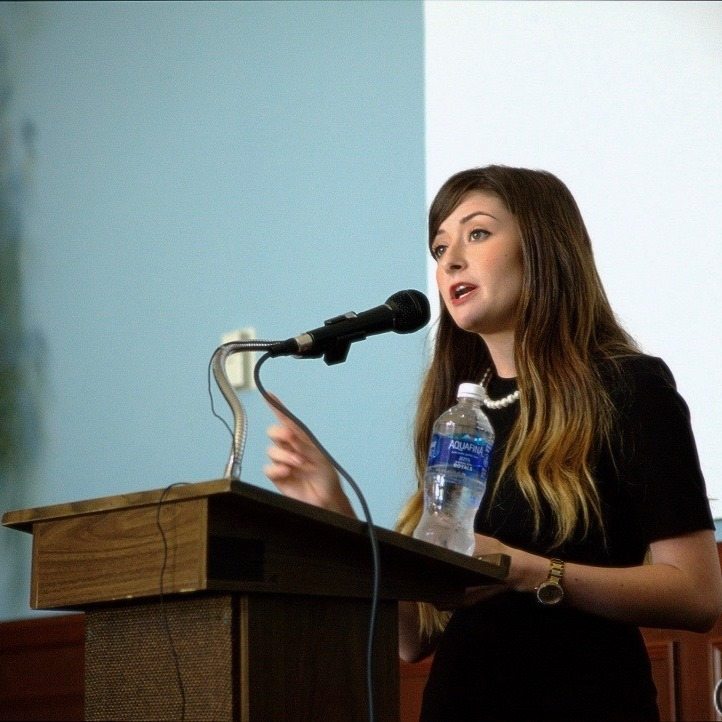 The Red Alert Politics sixth annual "30 Under 30" list highlights young, right-of-center leaders who are making an exceptional impact in their communities or on their campuses. In particular, they seek to highlight those who champion the principles of liberty, personal freedom, good citizenship, and free enterprise. Past winners of this award include legislators, writers, television news commentators, campus activists, political operatives, speakers, non-profit professionals, and many other types of young Americans pursuing positive change for our nation.
We are extremely proud of our very own Kassy Dillon, a Campus Coordinator based in Massachusetts, for being featured as a finalist! Kassy first got involved in fighting for liberty when she started following Ron and Rand Paul during her sophomore year.
Asked about which issue she's most passionate, Kassy said, "I am most passionate about free speech. I've seen first hand the restrictions schools put on free speech and believe that it is one of the number one issues that college students should be fighting for. I believe that this issue is a unifying issue and that all sides can work together to prevent this."
Kassy became involved with Students For Liberty and is now helping plan and organize our upcoming Northeast Regional Conference taking place in New York on November 4th, which already has 300+ registrants! Kassy says she's been enjoying her time with Students For Liberty and finds the training we offer valuable. She said, "these trainings are extremely educational and informative and help you better learn the ideas of liberty, activism, and leadership."
---
If you want to support students like Kassy, please invest in liberty today.
It is tax-deductible and will change lives for the better!