SFL SUCCESS STORY:
Bill Wirtz
Former student activist doing advocacy journalism
---
Bill Wirtz, a student leader in Europe, is advancing liberty through freelance journalism, and has been featured in France24, Sky News, Le Monde, Le Figaro, Die Welt, Newsweek, Washington Examiner, The Weekly Standard, The American Conservative, The Times, CityAM and many others.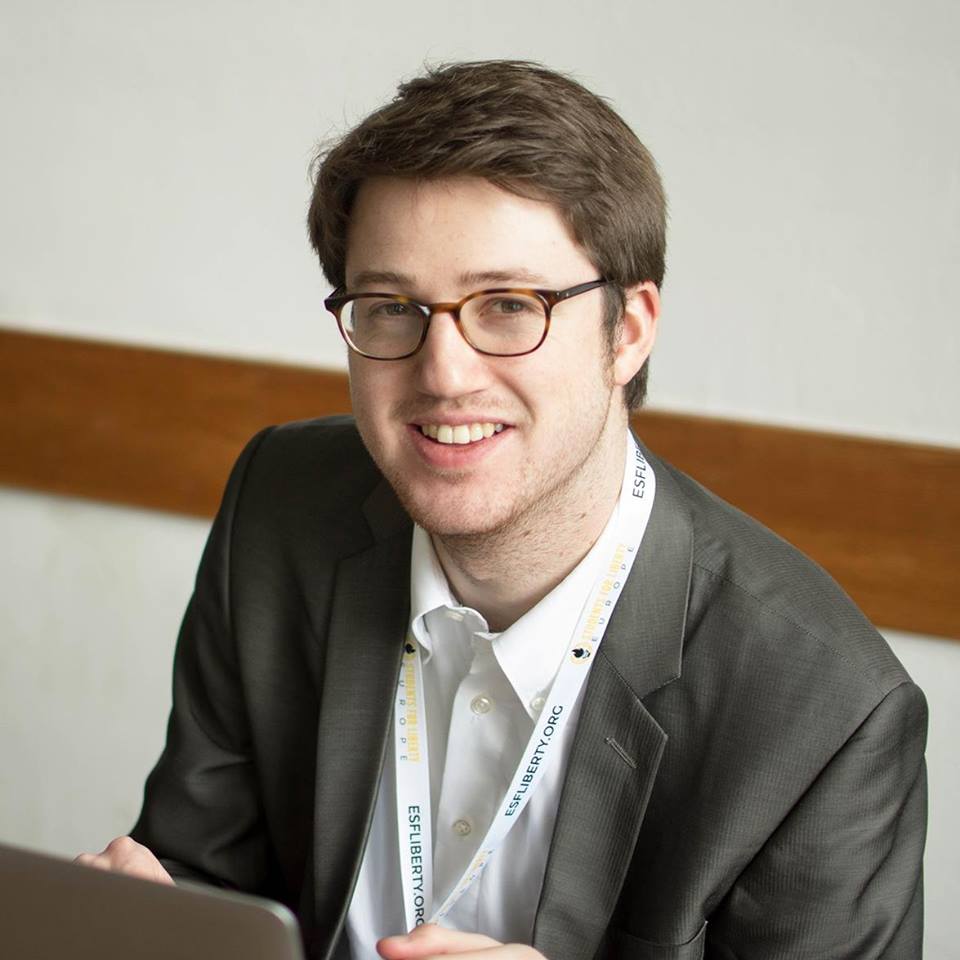 Bill was first introduced to the ideas of liberty though the writings of Frederic Bastiat. 'As soon as you pick up The Law and That Which Is Seen, and That Which Is Not Seen, you get hooked on the ideas of liberty', he recalls.

Yet it was a regional conference organised by Maastricht Students for Liberty which encouraged Bill to join the liberty movement. He got completely carried away by the content of a lecture and the networking aspects. Soon after, Bill was accepted into the programme as a student leader.  'You think that you're alone with your views in your home country, but when you meet people from all over Europe, you get the necessary confidence to continue your activism.'

Within SFL, Bill found many opportunities to apply his strongest skill: writing. For him it all began when he contributed to a local newspaper in his home country of Luxembourg when he was just 16. As a student leader in Europe, he started by helping run the blog, and soon became an editor and a founder of SpeakFreely, which now serves as an official SFL media platform. Most importantly — he finds this kind of activism very fulfilling.

Bill reflects fondly on his experience with Students for Liberty:

'SFL has provided me with a network of very intelligent and literate people who have contributed to my work as much as I hope that I have contributed to theirs! Be that contacts, ideas, or even a one hour Skype-call to learn more about a particular country: SFLers are there for you. SFL has also awarded me with the privilege of traveling to a large number of conferences in Europe and elsewhere, in order to speak about my experience in journalism and teach others how to do the same.'
---
If you want to support students like Bill, please invest in liberty today.
It is tax-deductible and will change lives for the better!