Announcing Applications to ASFL Local Coordinators Program Cohort II
What do you want to do with your future? Requires some deep thoughts? I know right?! While it is very important to prepare for what lies ahead, sadly there is a huge knowledge gap in our institutions, some of which don't give us the necessary contents and arm us with the necessary skills needed to make a difference in today's world. Students after college, are challenged with the application of what they have been taught in real-life possibilities. But I have got some good news for you. We have now opened applications to the second cohort of African Students For Liberty Local Coordinators Program!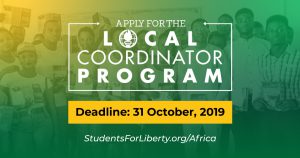 What is ASFL Local Coordinators Program about?
ASFL Local Coordinator Program is the premiere program for actively advancing the ideas of free markets, entrepreneurship, technology, philosophy, economics, free speech, toleration, rule of law and individual liberty in colleges and campuses across Africa. It is a program for young individuals to learn more about the free market principles, the philosophy of liberty and how it drives meaningful social change.
This grassroots program seeks out strong student leaders to spread the ideas of individual liberty, self-reliance, and economic freedom by starting new student groups, organizing events to promote these ideas and mentoring other vibrant students to assume leadership positions in the global students' movement for liberty and social change.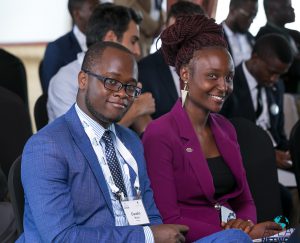 Benefits of joining the program?
The Local Coordinator Program is designed to train you as an all-around leader by gaining skills in areas such as fundraising, public speaking, work ethic, and professionalism, modern-age advocacy, effective communication, event organizing, talent identification and so much more for free! You will have access to writing opportunities, leadership programs and get into internships and all-year-round seminars and conferences with our international network of partners.
You will be introduced to students and partner organizations from all around the globe who share the same ideas and fight for a freer future!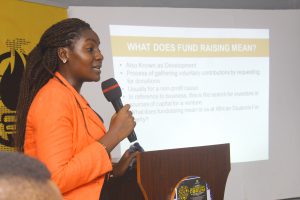 Our job at African Students For Liberty is to give the leaders we chose to be part of our programs the ability to change the world for the rest of their lives. We do this by working with them and arming them with the necessary skill sets to make a meaningful difference for the future.
Leaders of Liberty aren't late. This is your chance to join us, and experience dynamic career development, and be a part of the change your society needs. Apply to our Local Coordinators Program NOW! Applications close 10 November, 2019. (You can either apply in English or in French)
To apply in English, CLICK HERE
To apply in French, CLICK HERE