The resources on this page are meant to serve as a digital introduction to the ideas of left-libertarianism and a way kick-start your plans for left-libertarian activism and outreach. The printable zine collections are great for tabling and cover a wide range of issues central to the left-libertarian perspective. So take a look at those and check out the introductory "What is Left-Libertarianism" presentation, which you can also use to introduce the left-libertarian approach to your own student group.
Further down you'll find videos for use at group meetings, as well as some ideas for effective activism and events. All the resources on this page were compiled by SFL's North American Academic Programs Chair Cory Massimino.
 LEFT-LIBERTARIANISM
*Note: Click the gear and select "Open Speaker Notes" to see the notes that go along with these slides. 
PRINT ZINES

ANARCHISM
An Invitation to Anarchism
Libertarian Anarchism: Responses to 10 Objections
Anarchism without Hyphens
Traditional Denial of Government
Anarchism and American Traditions
Order without Power
Equality: The Unknown Ideal
No Matter Who You Vote For, The Winner Is Always The Government
What is Left-Libertarianism?
The Distinctiveness of Left-Libertarianism
Anarchy, a Pamphlet
Anarchy Works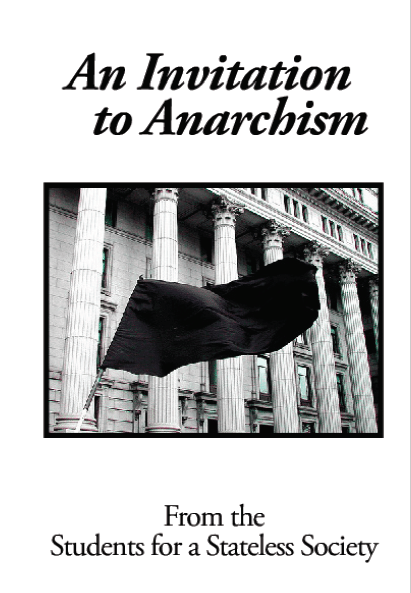 ECONOMICS
The Iron Fist Behind the Invisible Hand
Scratching By
Let the Free Market Eat the Rich
History of An Idea
Remembering Corporate Liberalism
Mutual Aid: Medical Insurance that Worked
Class Struggle Rightly Conceived
Socialist Ends, Market Means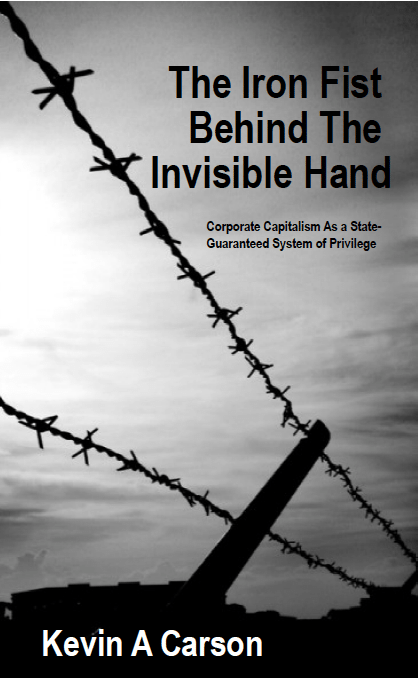 FEMINISM
Women vs. The Nation State: A Manifesto
Women and the Invisible Fist
Beyond Patriarchy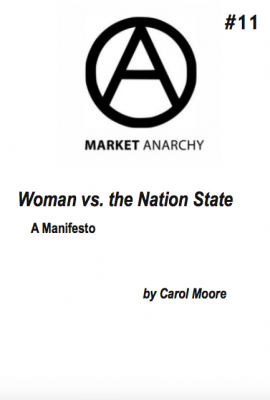 ACTIVISM
Collective Process
A Rebel Worker's Organizing Handbook
Digital Security for Activists
Security Culture
An Activist's Guide to Basic First Aid
Piece Now, Peace Later: An Anarchist Introduction to Firearms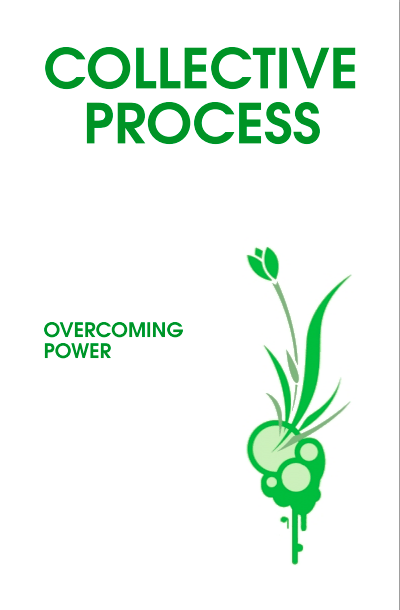 FACT SHEETS
Khaki & Blue: A Killer Combination
The War on Drugs
Rape, Sexual Assault, & Sexual Harassment
Policing Sex Work
Policing Gender
Police Violence & Domestic Violence
Immigration Enforcement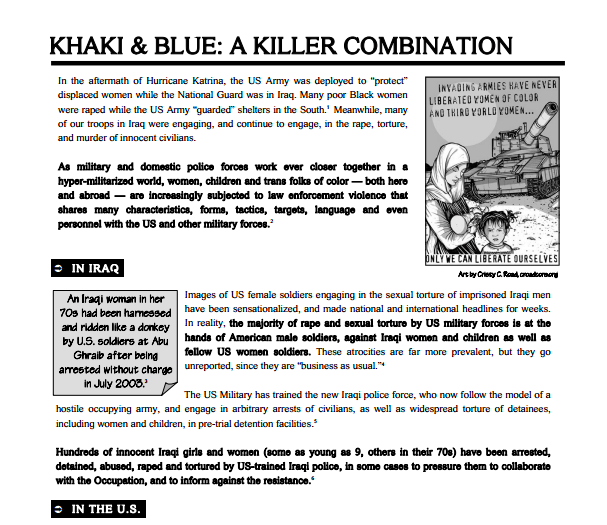 MISCELLANEOUS
The Knowledge Problem of Privilege
Claim No Easy Victories: A History and Analysis of Anti-Racist Action
Living Against Violence
The Crypto Anarchist Manifesto
Crypto Anarchy and Virtual Communities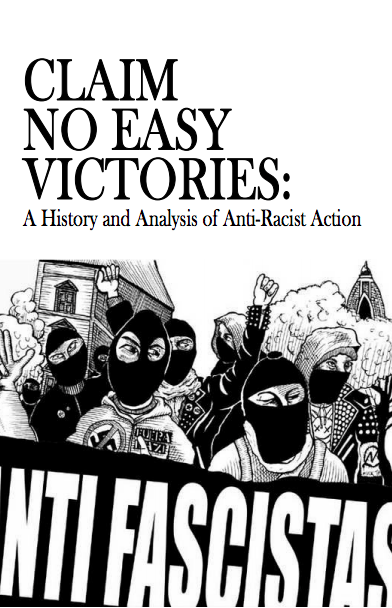 VIDEOS & BOOKS

If you've enjoyed these resources and want to learn more, consider hosting a reading group around one of these classic left-libertarian texts to explore the issues with your student group or even discuss them virtually! Reading groups are a great way to generate active discussion at group meetings and to keep people engaged throughout the semester. Or, try screening one of the films below at a meeting or campus event.
 Reading Group Books
Markets Not Capitalism Video Intro
ACTIVISM

There are many ways to get involved with left-libertarian activism. If you just want to integrate left-libertarian issues into the campus activism your student group is already doing, it's a good idea to reach out to other student groups for a more powerful push.
Some areas where left-libertarians can find common cause with leftist or single-issue campus clubs are: LGBTQ+ rights/marriage equality/queer liberation; Anti-war/peace; Immigration/Defending the rights of immigrants; Drug prohibition; Feminism/pro-choice advocacy/women's rights; Mutual aid/charity/DIY; Self-defense and anti-gun control; Addressing the overcrowded, abusive prison system. Here are a few ideas for activism around these issues to get you thinking: